Courses and Training

"Unearthing the Moment" Trainings
A variety of courses are offered to foster compassion, courage, hope, resilience, and tolerance. On-going courses model the process of personal growth through self-discovery for psychologists, marriage and family therapists, social workers, clergy, and non-professionals. CEUS for psychologists, marriage and family therapists, and clinical social workers are available in the United States.
Primary Courses - UNEARTHING THE MOMENT
Trainings in Existential - Humanistic Mindful Psychotherapy
Focus on Individuals and Groups
Basic Training - 5 weekend trainings over 18 months
Following trainings & monthly consultations optional
Advance Training - 3 weekend trainings over 18 months
Extended Training - One weekend, all trainees, bi-annually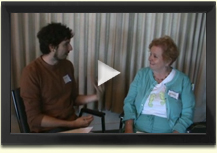 Video:

Wisdom on Private Practice
Our trainings reach all skill levels; beginning, intermediate and advance. This video introduces the wisdom of an advance clinician with a clinician beginning private practice. This clip was filmed at our Extended training for all clinicians in our trainings where Josh Maddox, M.A., starting private practice, from Georgia and Karen Barlow, Ph.D. from Texas, a clinician for over thirty years, met for the first time.
Historical Roots and Options of Trainings
These trainings were first offered in 2002 with two instructors, James F. T. Bugental, Ph.D. and Myrtle Heery, Ph.D. Since the death of Dr. Bugental in 2008, the trainings have continued under the instruction of Dr. Heery (see
Director »
). The basic courses are offered annually in Petaluma, CA. In addition, basic and advance trainings are offered in Arizona, Colorado, and Texas.
Introductory Days are ongoing in various locations. Monthly consultations and half day trainings are available in California.
Goals and Objectives of Trainings
These trainings provide a broad psychological frame and concrete practical clinical applications of the use of the actual moment of psychotherapy through knowledge and application of existential-humanistic psychotherapy. Trainings are taught through lectures, demonstrations, and practice for use in a variety of individual and group settings. Annual day long training in group work is offered.
Course Study Contact
For further course description, time, cost, location on all trainings, applicable continuing education, consultations, Jim Bugental Scholarship Fund, Jim Pinnell Scholarship Fund, Ann Seyle, and Peter Quinn Scholarship Fund, contact
Myrtle Heery, Ph.D.
, Director, California, at
mheery@sonic.net
. or 707-364-1189. International Institute for Humanistic Studies (I.I.H.S.) scholarships for all trainings are focused on training minority groups.
I.I.H.S. is approved by the American Psychological Association to sponsor continuing education (CE) for clinical psychologists. I.I.H.S. maintains responsibility for all programs and its content.

Instructors

Myrtle Heery, Ph.D.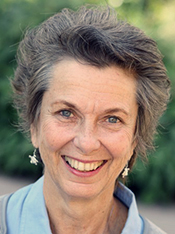 Dr. Myrtle Heery founded the International institute for Humanistic Studies in 2000 and has continued to be director. She has instructed over 25 basic trainings, Unearthing the Moment composed of 4 to 5 trainings in both the U.S. and Canada and many ongoing advance trainings.
Cornelia Pinnell, Ph.D.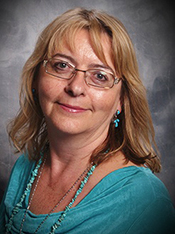 Cornelia Pinnell, Ph.D., Psychology Professor, Arizona School of Professional Psychology, Phoenix, AZ, specializing in Existential-Humanistic psychology and psychotherapy for over two decades and thirteen years teaching trainings for the International Institute for Humanistic Studies.